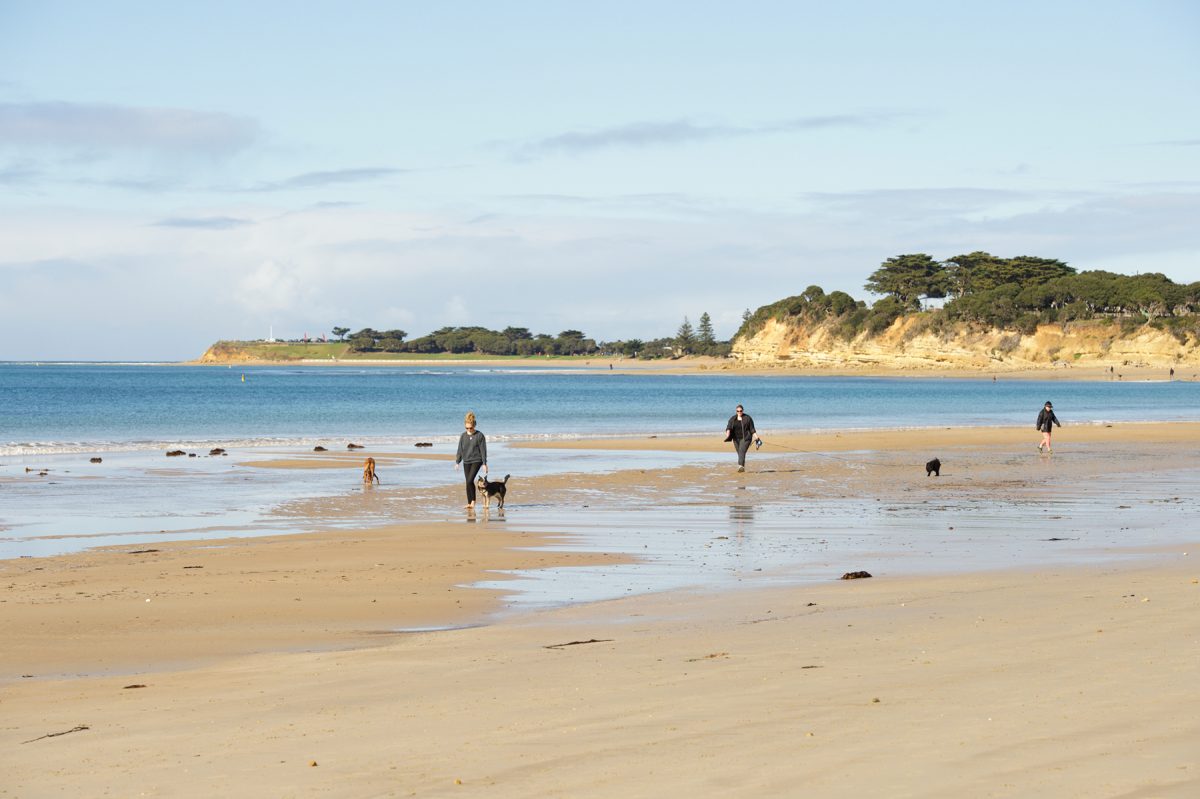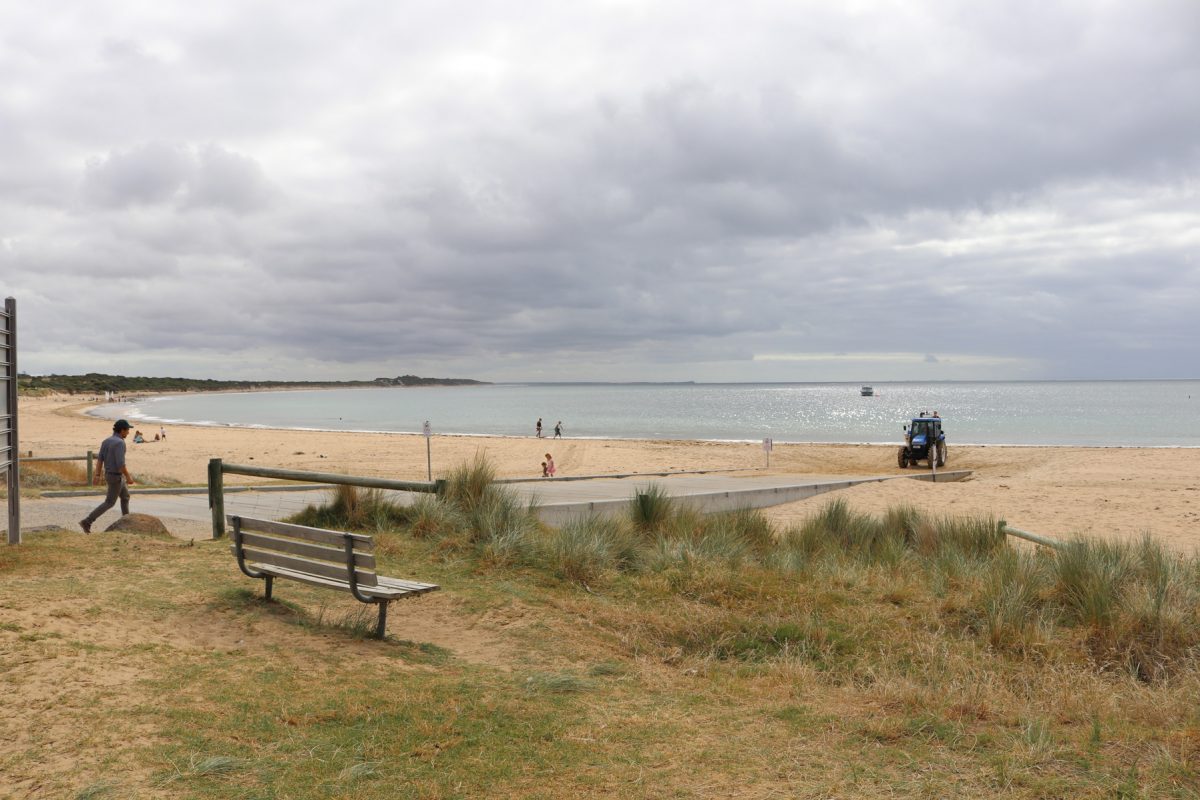 Fishermans Beach
Fishermans Beach is located between Torquay's Darian Road and Zeally Bay Road and as the name suggests, is the local fishing hotspot.  This beach is perfect for families, offering a shallow sheltered bay with calm blue waters. Ideal for toddlers, stand-up paddleboarders and nervous swimmers.
Fishermans Beach hosts Torquay's main beach access ramp and provides 24-hour trailer parking. A 4WD vehicle is strongly recommended at all times as the ramp is not suitable for launching under rough conditions. A fish cleaning station, along with a fishing line disposal bin is also installed to help protect our precious marine wildlife. The Salty Dog Cafe offers snacks and refreshments with beachfront views to keep the whole family happy throughout the day.
The Elephant Walk playground area is just a stone's throw away. Located next to Fishermans Beach, it is one of Torquay's favourite play and picnic areas. The Surf Coast Walk is sealed along this section allowing for all abilities access from Darian Road to Torquay Back Beach.
Fishermans Beach is a timeshare dog-friendly zone and boasts a long beach perfect for walking or throwing a ball for your four-legged pal. From 1 December – 28 February and Easter dogs are only permitted off-leash between 7 pm and 9 am. All other times dogs are allowed off-leash, under effective control. For more information about dog-friendly beaches, visit the Surf Coast Shire's website.
Environmental volunteer groups in the region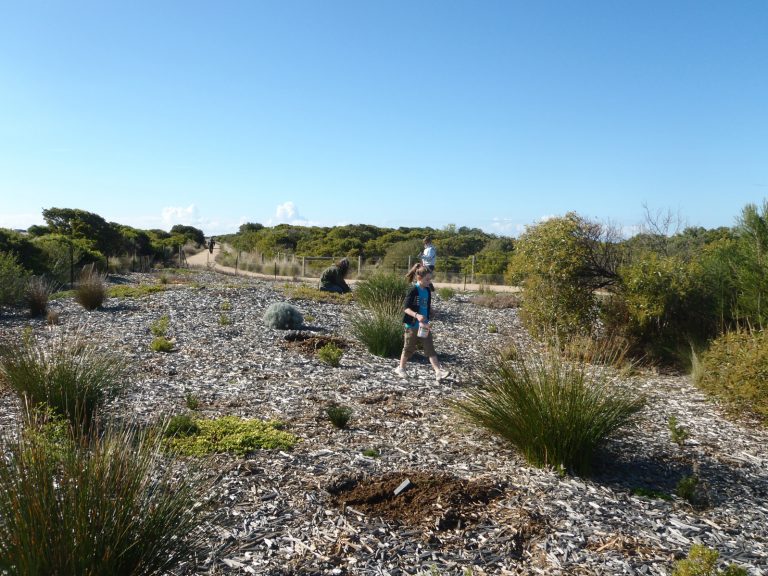 A key volunteer group in Torquay, Torquay Coast Action was formed in 1995 to tackle the invasive woody weeds and rejuvenate the sparse land from Point Impossible to Point Danger. Torquay Coast Action provides knowledge building opportunities and hands on participation to improve coastal environments.
After volunteering with the Jan Juc Coast Action group, founder Glenda Shomaly decided to start environmental working bees at the eastern end of Torquay, tackling popular Torquay sites including the Deep Creek river mouth, Voss's Car Park, and Horseshoe Bend Road.
Major revegetation and woody weed removal works have transformed the sites to be high habitat zones for native wildlife.
Meetings | Fourth Sunday of every month (except January) at a pre-arranged location along the coast at 10:00am.
Contact | Glenda Shomaly on 5261 6266.
View the blogs
Read the latest volunteer stories from Torquay Coast Action on our blog.
Committed to inspiring people to engage in environmentally sustainable management of agriculture, habitat, biodiversity and natural resources. Speakers and field trips are organised throughout the year, as well as an annual rabbit program.
Torquay Landcare Group is a not-for-profit community based organisation that has been working in area of Torquay and its environs since its official Incorporation in 1990.
With more than 50 members, Torquay Landcare Group has worked on a number of projects including:
Anglesea dune revegetation program
Larcombes Roadside Reserve
Ocean Acres Reserve
East Spring Creek
Bowman Track/ Spring Creek revegetation program
Greenfields Reserve stage one (Moriac)
Contact | The secretary, PO Box 431, Torquay 3228
Facilities and features
Public toilets; change facilities; accessible amenities; disability access; disabled parking; water fountains; dog bags; lookouts (Darian Road, Bomboras kiosk, Elephant Walk); playground; beach access boat ramp; playground (Elephant Walk); shelters (Elephant Walk); picnic tables (Elephant Walk); BBQs (Elephant Walk); walking tracks (Surf Coast Walk); dog friendly; car parking; family-friendly; kiosk / food vans; Yacht Club