Restoring the natural environment for all to enjoy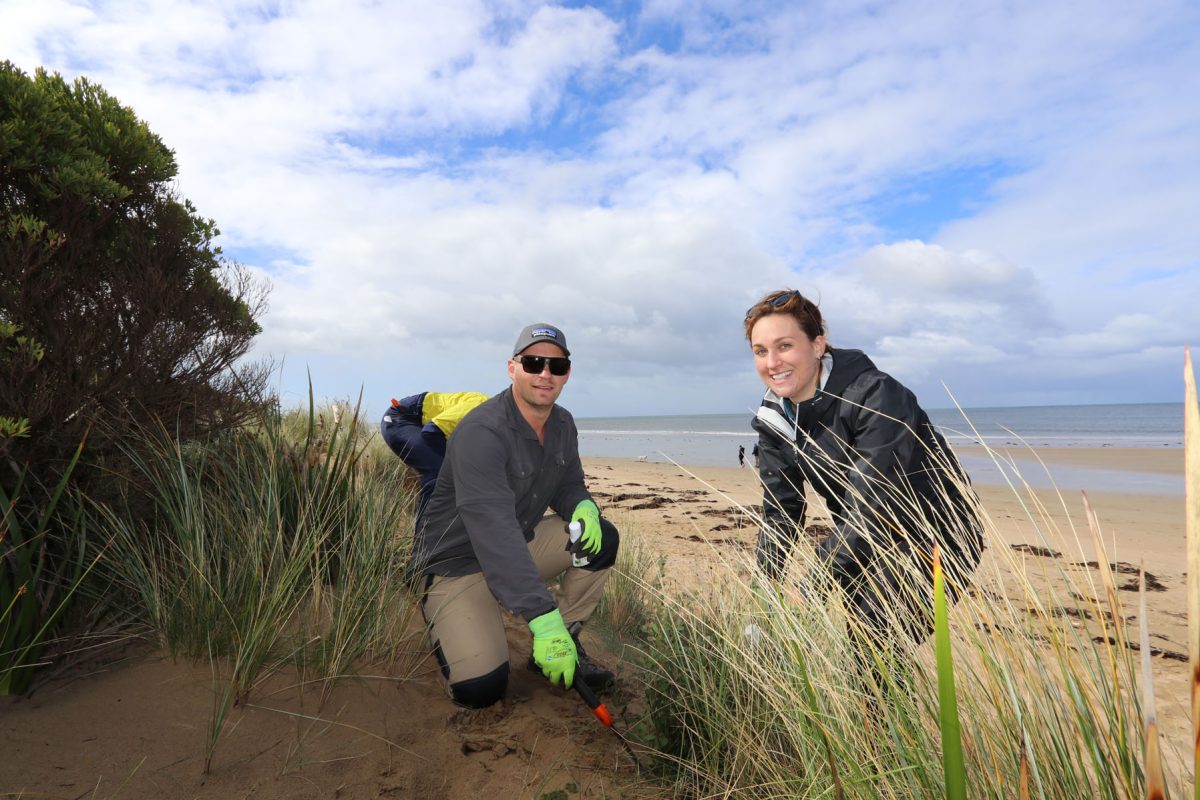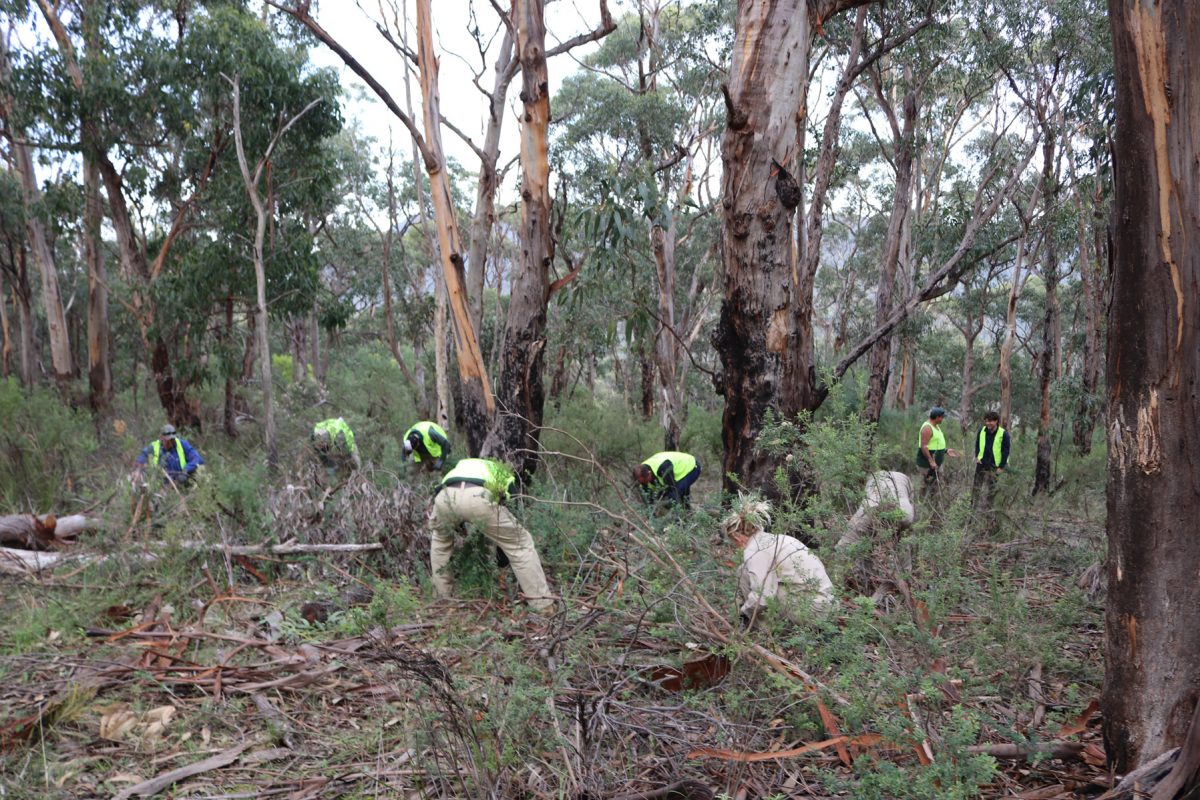 Conservation
The protection of the Great Ocean Road coastal environment is our highest priority. Our conservation team works closely with dedicated environmental volunteers to actively protect and enhance the native biodiversity along the Great Ocean Road.
Our intensive conservation efforts continued in 2018-19 with the support of volunteers, school groups and corporate groups.
HIGHLIGHTS
In 2018-19, our Conservation team:
Planted more than 7,000 trees
Spent over 600 hours weeding broom and woody weeds in Queens Park
Erected 1,600m of rabbit proof fence in Torquay
Attended 25 volunteer working bees
Trained staff and volunteers in the use of drones to monitor the highly erodible Anglesea shoreline
Made the Point Impossible Shorebird Protection Zone permanent
Managed to get two hooded plover chicks to successfully fledge.
We manage a diverse range of coastal environments ranging from soft sandy beaches to towering forests.
With millions of tourists and locals visiting the Great Ocean Road coastline each year, the environment is under increasing pressure. Threats to our natural coastline include:
habitat fragmentation and degradation of habitat
the spread of invasive species
unsustainable use of natural resources
climate change
inappropriate fire regimes
changes to the aquatic environment and water flows
littering
illegal dune access
irresponsible fishing line and equipment disposal.
One of our most significant issues is the impact of weeds. To address the ongoing issue of weeds and invasive species on the Great Ocean Road, we developed the Native Vegetation and Weed Action Plan.
We are committed to reducing the use of glyphosate-based herbicides, continuing to trial alternative weed control methods where possible.
In an aim to reduce our herbicide application, we:
have increased our use of organic herbicides
have introduced steam weeding, particularly around high visitation areas
have increased our use of selective herbicides
use mulch as a weed suppressant where possible.
This includes the use of Slasher organic herbicide on Broom in Queens Park (with a current 80% success rate), steam weeding on periwinkle (results presently inconclusive) and rust fungus on Bridal Creeper (results presently inconclusive). To find out more please read about our current use and position.
We make a significant annual financial investment to conservation on the coast, with support from the community and corporate volunteers, schools and other partners.
Conservation on the coast