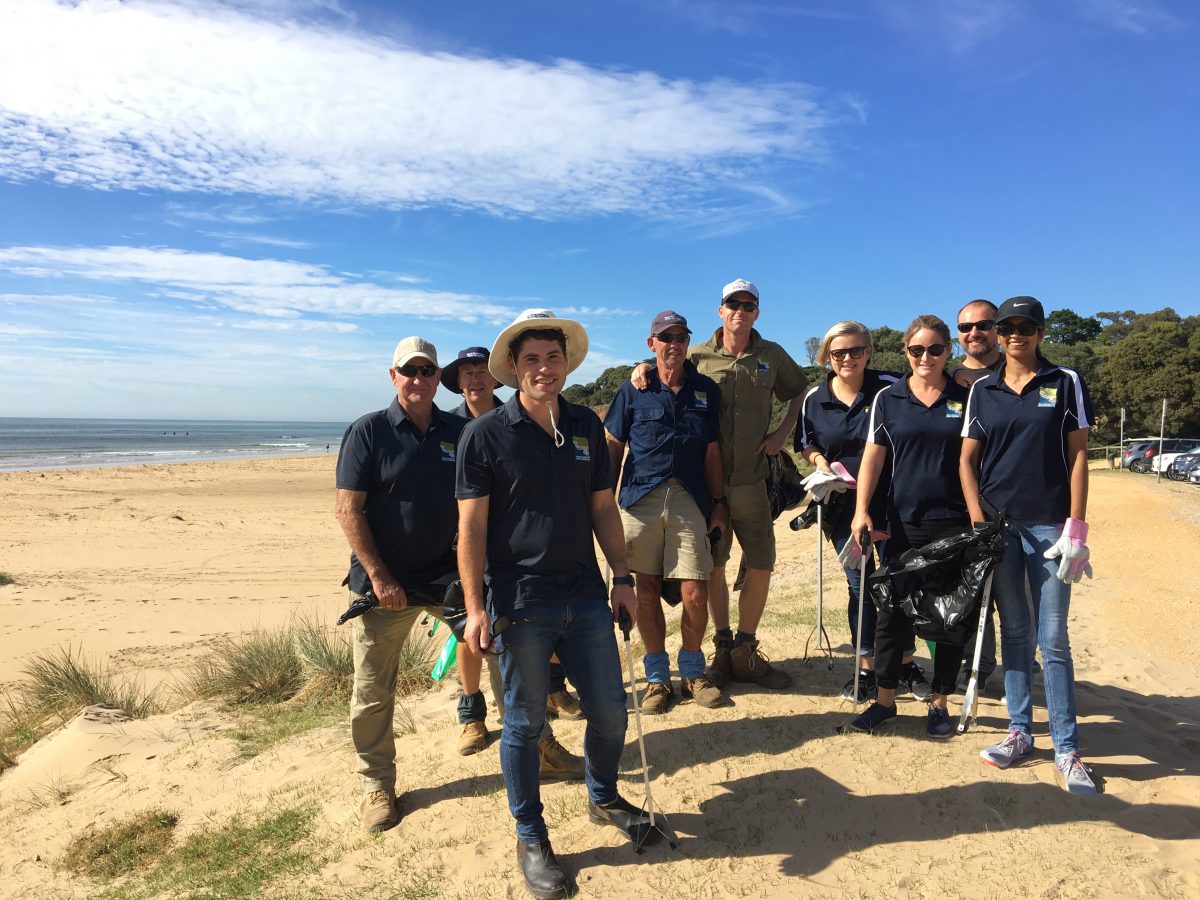 Employment opportunities
The Great Ocean Road Coast's primary objective is to protect the natural values of the iconic Great Ocean Road coastline. Our staff and team contribute to the management of the coastline for the use and enjoyment for now and in the future. As coastal protectors, our staff are passionate about the environment and caring for the coast and the community.
The Great Ocean Road Coast promotes job vacancies via Seek.com and on our website.
Current vacancies
The Bookkeeper / Administrative Officer is accountable for the provision of high quality administrative and financial support within the Corporate Services team.
The Great Ocean Road Coast Committee operates out of an office in Torquay, occupied by the Executive Leadership Team and other support staff. The Corporate Services team provides administrative, financial, IT and human resource support to the whole organisation.
Key responsibilities of the position:
Manage own workflow efficiently, negotiating priorities for deadlines where appropriate.
Perform duties within guidelines and procedures, seeking improvements in the way in which work is performed.
Invoicing – includes issuing invoices, providing receipts where required, performing monthly reconciliations and providing monthly reporting.
Receipt cash received and maintain the petty cash, ensuring all information is accurately captured within the accounting system and monthly reconciliations completed.
Payment of supplier invoices ensuring all information is accurately captured in the accounting system and monthly reconciliations completed.
Assist with the preparation of monthly Profit and Loss and Balance Sheet statements.
Assist with preparation of end of month and year accounts, preparation of BAS statements.
Gain a good working knowledge of GORCC's policies.
Perform general administrative duties including filing and records management, photocopying and printing, answering incoming calls/checking answering machine, completion of forms, distributing mail and correspondence and actively monitoring the email accounts.
Applications for this position close at 5.00 pm 6 January 2020.
Employment policies
GORCC is an Equal Opportunity Employer. GORCC does not discriminate on the basis of race, colour, religion, sex, gender identity, sexual orientation, age, disability, national origin, veteran status or any other basis. All employment is decided on the basis of qualifications, merit, and business need.
The Great Ocean Road Coast Committee has zero-tolerance for child abuse.
GORCC is committed to children's safety, so our selection process includes rigorous background checks.
The Great Ocean Road Coast Committee is a committed Child Safe organisation. Our commitment is to ensure that a culture of child safety is embedded in our practices and processes.
All Great Ocean Road Coast Committee employees, volunteers and contractors have a responsibility to understand and action their role in preventing, detecting, responding and reporting any suspicions of child abuse to the relevant authorities, and maintaining a child-safe culture.