Save the hoodie - protect the locals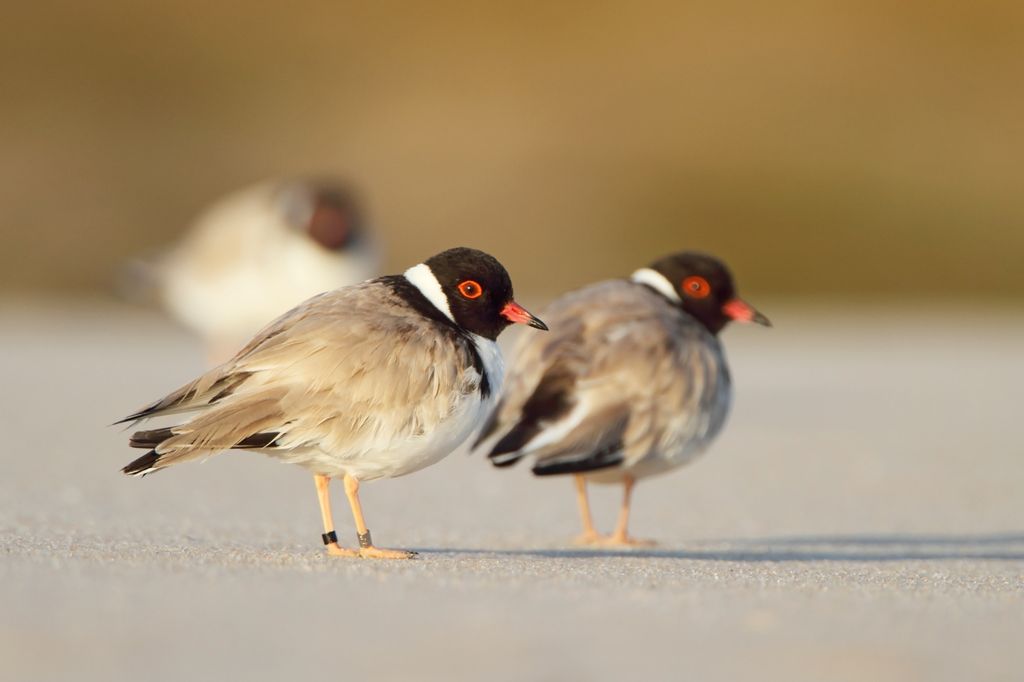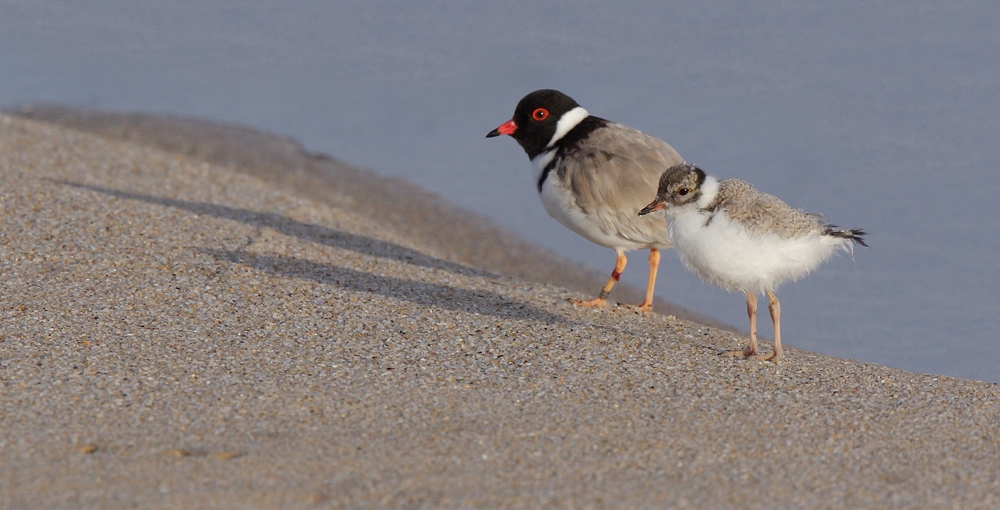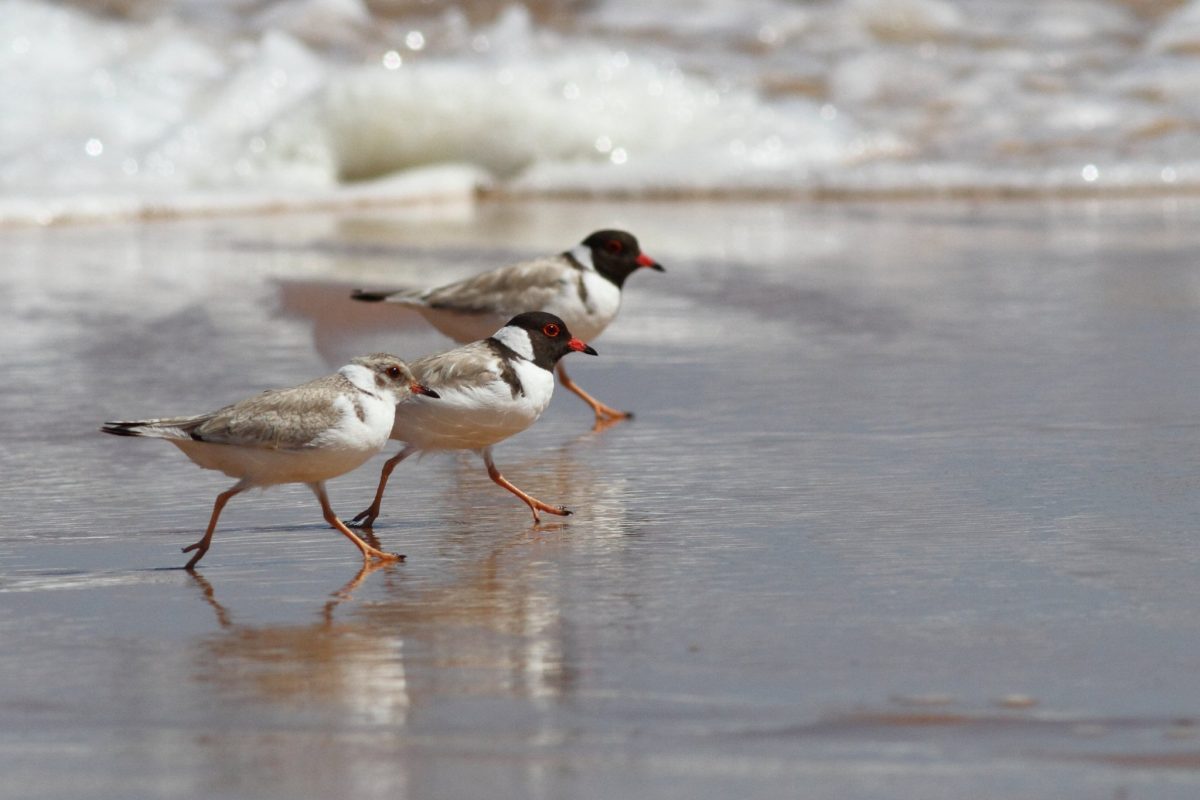 Hooded plovers
Not to be confused with the common spur-winged plover (the ones that like to swoop you), hooded plovers are beach nesting birds that live only in beach habitats, including sandy dunes, rocky headlands, islands and sandy estuaries.
Hooded plovers (aka "hoodies") are listed as vulnerable under the Environment Protection Biodiversity and Conservation Act 1999 and have one of the lowest survival rates of any species in the world.
Hoodies are beach-nesting shorebirds. This special group of birds depend on coastal habitats for survival. They lay their eggs directly on the ground on beaches, estuaries and rocky coastal areas between September and May each year.
FAST FACTS
Without human assistance, hoodies have only a 2.5% chance of survival from egg to fully fledged adult.
Hoodie chicks have one of the lowest survival rates of any species at 1 in every 100 chicks.
There are only 10-12 known breeding hooded plover pairs on the Surf Coast of Victoria.
Only 12 hoodie chicks have survived on the Surf Coast (between Pt Impossible and Moggs Creek) since 2010.
Hoodies have a 90-95% nest failure rate. Pairs will often have more than 4 failed nest attempts in one breeding season
A hoodie pair will continue to breed and try to rear chicks throughout the breeding season even if their eggs don't survive other attempts.
Hoodie survival rates are so low, it is very difficult for their species to sustain their populations.
IT'S HARD BEING A HOODIE
Between September and March each year, these shy little birds engage in a long and dangerous battle to raise their families on Australia's ocean beaches.
Unfortunately, hoodies create nests on the beach during the busiest season on the coast, forcing them to share their breeding sites with thousands of beach-goers (and their dogs).  The breeding habits of the hoodie mean that they are in direct conflict with not only humans and dogs but also introduced predators such as foxes and cats as well.  To make matters worse for the hoodie:
They lay their eggs on beaches above the high tide level where people like to walk their dogs or lay out their towels.
Any disturbance from people or animals can drive the adult birds away from their nests and chicks or block them from leaving the nest to feed near the water.
The eggs are almost impossible to see, which makes them very easy to step on.
The chicks are tiny, fragile and defenceless making them very vulnerable to threats.
THE GOOD NEWS
Once in decline,  hoodies are now slowly returning to beaches where they have been extinct for 15 years.  Previously, hoodies had declined to a point where there were only 200 remaining in Victoria, ringing alarm bells for those monitoring the Victorian population. There are now around 550 hooded plovers in Victoria.
The increase in numbers is thanks to the hard work of BirdLife Australia who coordinates the statewide and national recovery of the hooded plover and is supported by land managers such as the Great Ocean Road Coast Committee, Parks Victoria and the City of Greater Geelong.  The success of the program is due in no small part to the ongoing commitment of hundreds of volunteers across Victoria, including local volunteers the Friends of the Hooded Plover Surf Coast.
Work undertaken to protect Hoodies and increase chick survival rates includes:
Education and awareness campaigns (particularly around keeping dogs out of breeding zones)
Signs
Temporary fencing around nesting areas
Wooden shelters for chicks
Volunteer monitoring programs.
For more information on hoodies or becoming a volunteer, head to the BirdLife Australia website.
Save the Hoodie