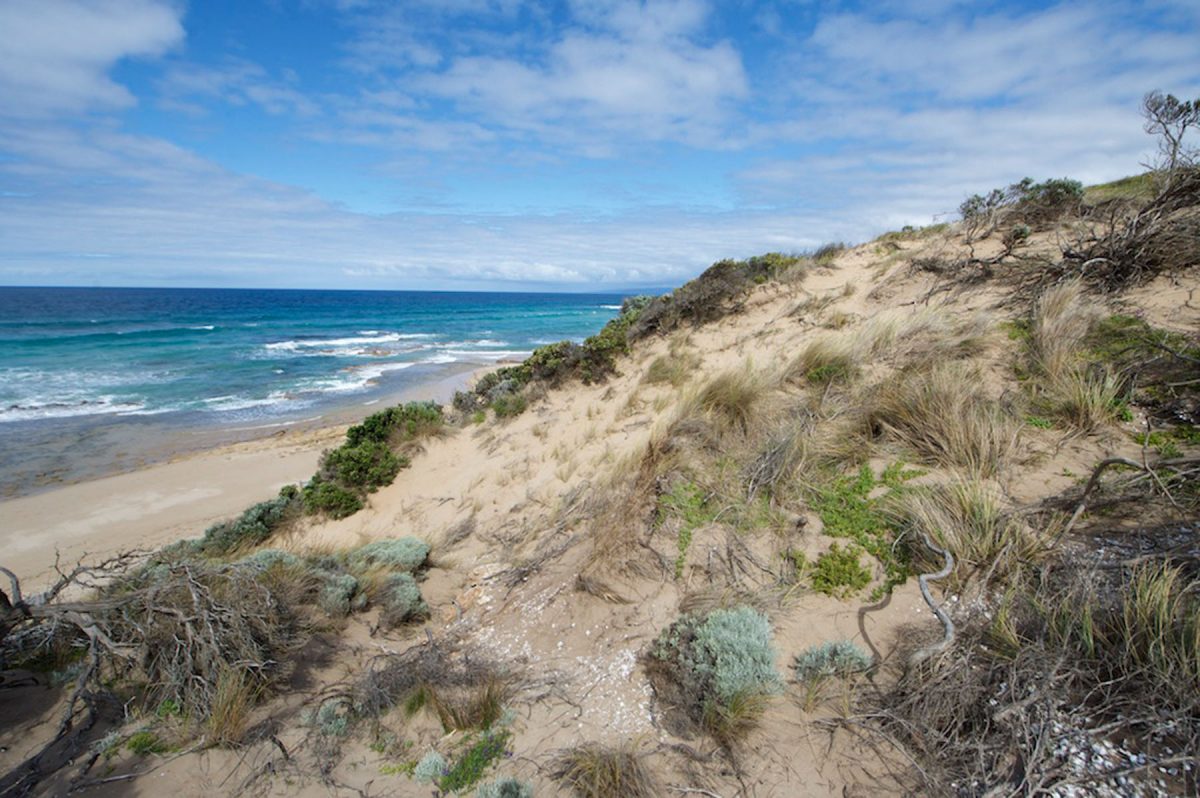 Whites Beach
Located between Point Impossible and Fishermans Beach, Whites Beach is the perfect place for some peace and quiet, away from the masses of tourists. The stunning stretch of coastline is the perfect place for a morning stroll especially with your four legged friend. A very safe swimming beach (although there are no patrols here), Whites Beach is the ideal place to relax, unwind and watch as the waves roll in.
Accessible via the Esplanade Road and the Surf Coast Walk, Whites Beach is near popular ponds and boardwalks managed by the Surf Coast Shire. This section of the Surf Coast Walk is also all ability access and skirts along the cliff top offering glimpses of ocean.
The fragile dune ecosystem is an important habitat for many coastal critters and the Coast Guardians crew who help revegetate and preserve the area.
Environmental volunteer groups in the region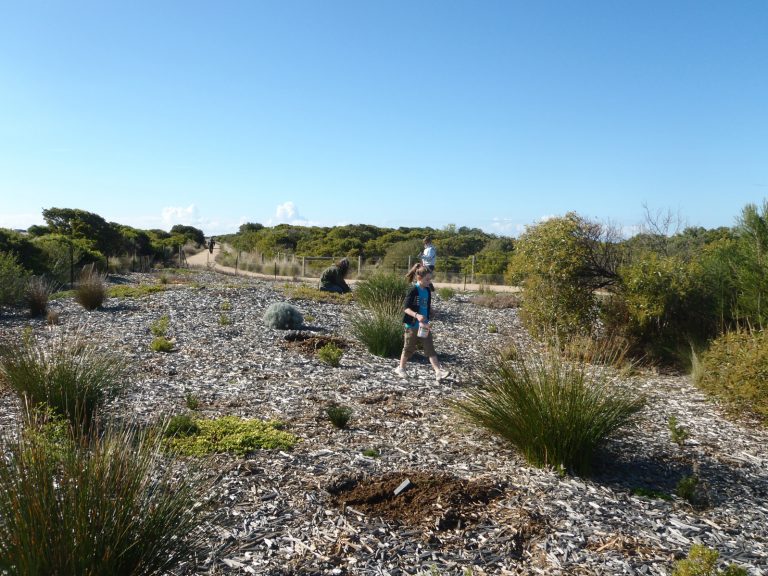 A key volunteer group in Torquay, Torquay Coast Action was formed in 1995 to tackle the invasive woody weeds and rejuvenate the sparse land from Point Impossible to Point Danger. Torquay Coast Action provides knowledge building opportunities and hands on participation to improve coastal environments.
After volunteering with the Jan Juc Coast Action group, founder Glenda Shomaly decided to start environmental working bees at the eastern end of Torquay, tackling popular Torquay sites including the Deep Creek river mouth, Voss's Car Park, and Horseshoe Bend Road.
Major revegetation and woody weed removal works have transformed the sites to be high habitat zones for native wildlife.
Meetings | Fourth Sunday of every month (except January) at a pre-arranged location along the coast at 10:00am.
Contact | Glenda Shomaly on 5261 6266.
View the blogs
Read the latest volunteer stories from Torquay Coast Action on our blog.
Facilities and features
Public toilets; water fountains; dog bags; playground (managed by the Surf Coast Shire); boardwalks; shelters; picnic tables; BBQs; walking tracks (Surf Coast Walk and other boardwalks); dog friendly; car parking; family friendly