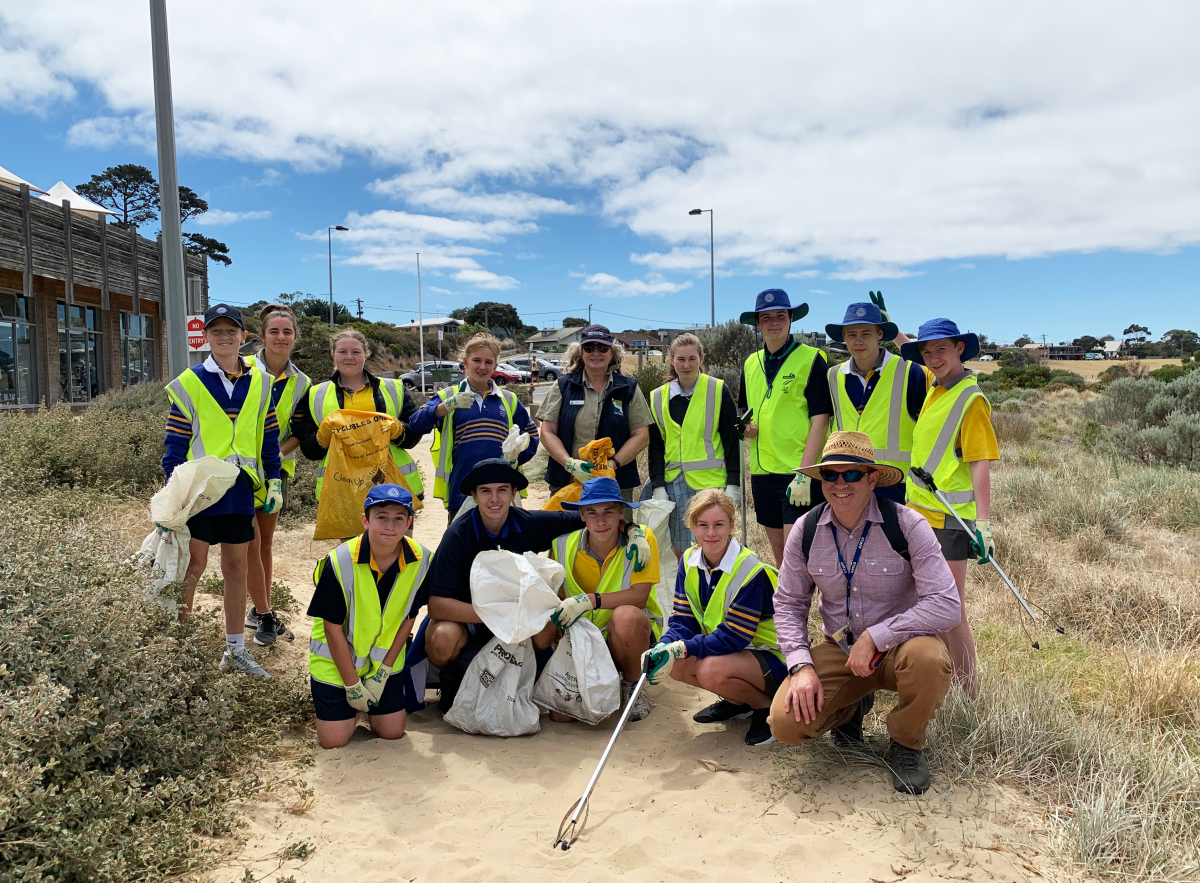 Education programs
We understand that each school, student group and educational facility has different needs and wants. For this reason, GORCC offers programs that are flexible and can cater to student's abilities and environmental understanding needs. We consider:
Session type: From a once-off activity to multiple weeks, a whole term, or even a year-long program, our Education team can work with you to design the best program for your students' needs.
Session time and length: We understand different groups will have different time restraints and needs. With flexibility in session delivery

times and session length, our staff will discuss what time suits best and if you'd go for a one-hour session or longer.

Topics and outcomes: Sessions are highly tailorable to the age and curriculum of your group.
Session location: Our management area stretching from Pt Impossible to Lorne is rich with various habitats and environments, each providing unique educational opportunities for students. Our team will work with you to choose the most suitable location taking into account specific requirements such as distance to travel or subject focus.
New in 2020
Pre-Post Activity Resource Packs. In 2020, all programs will receive a free pre/post activity resource to help prepare their students pre-session, and/or extend their learning after their time with us. These will be emailed out individually to all booked groups in the new year.
Our sessions and how to book
Our Environmental Educational sessions focus on the main concepts of:
Biodiversity exploration
Cultural exploration
Coastal environmental exploration
Human impacts and coastal management
Unsure what would best suit your students needs? Want to book in for multiple sessions? Complete the Online Enquiry Form or contact us direct at education@gorcc.com.au to discuss a program to suit your needs.
Delivery options and costs
To view our education program fact sheet, including costs, click here.
We pride ourselves on offering tailorable programs to suit the age and curriculum needs of your group.
Please see below links to a sample of our programs on offer.