Swing Bridge Precinct Project
Swing Bridge Precinct Project
The Great Ocean Road Coast Committee is upgrading the precinct around the Erskine River Swing Bridge. These works were identified as part of the 2014 Erskine River Master Plan and aims to deliver Actions E3-E5 from the Erskine River Precinct Master Plan to Zone E (pg 29 of the master plan).
The plan aims to maintain/increase the current number of parking spaces and separate vehicles from pedestrians along the busy section of the vehicle turn around near Swing Bridge.
The landscape plan will provide further public amenity through the use of reconfigured picnic tables, additional seating, opening up river views and intermittent planting.
Key upgrades include new picnic tables and timber seats, re-aligned angle parking, staged removal of tea tree and re-vegetation with local native plants plus minor regrading and re-alignment of paths to increase accessibility.
The works will be funded by the Great Ocean Road Coast Committee's Capital Works Program and are due to commence after Easter 2019.
Project documentation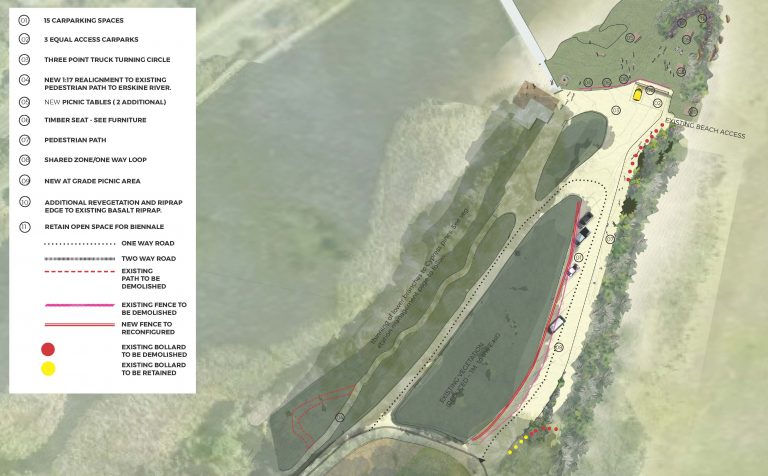 Projects