$100,000 investment for safety at Anglesea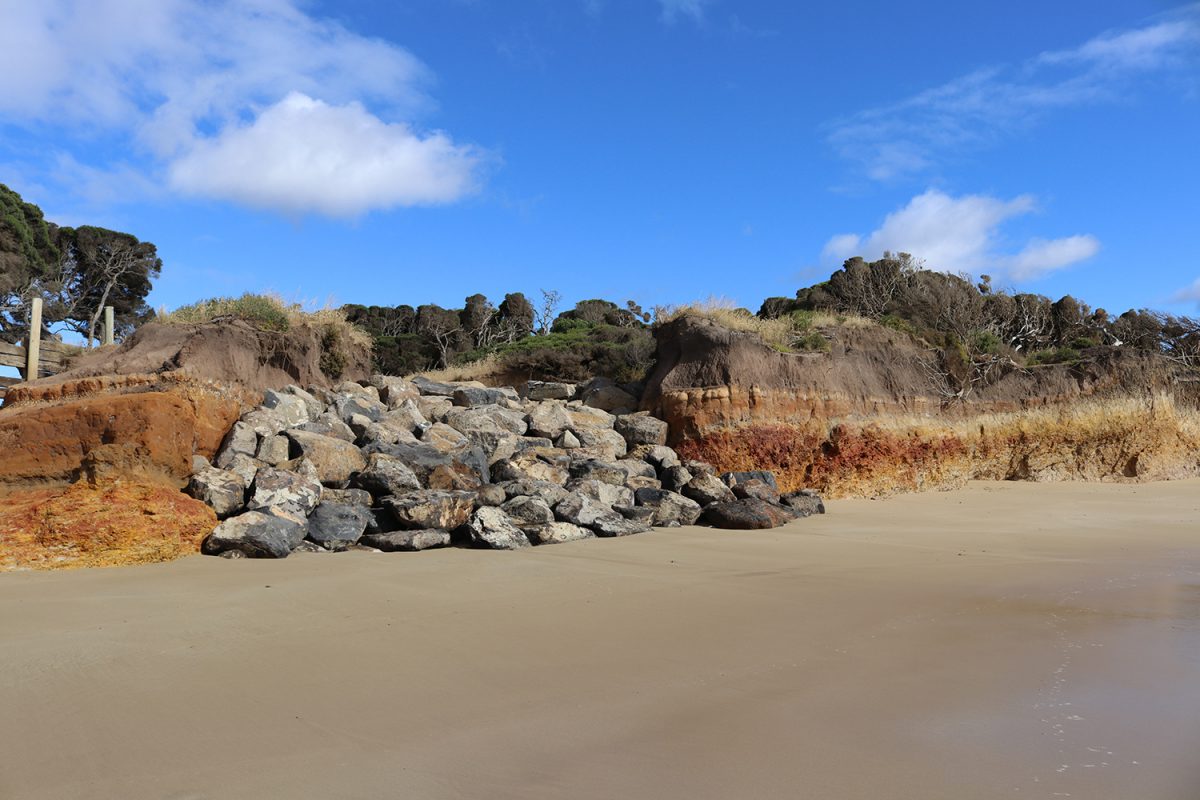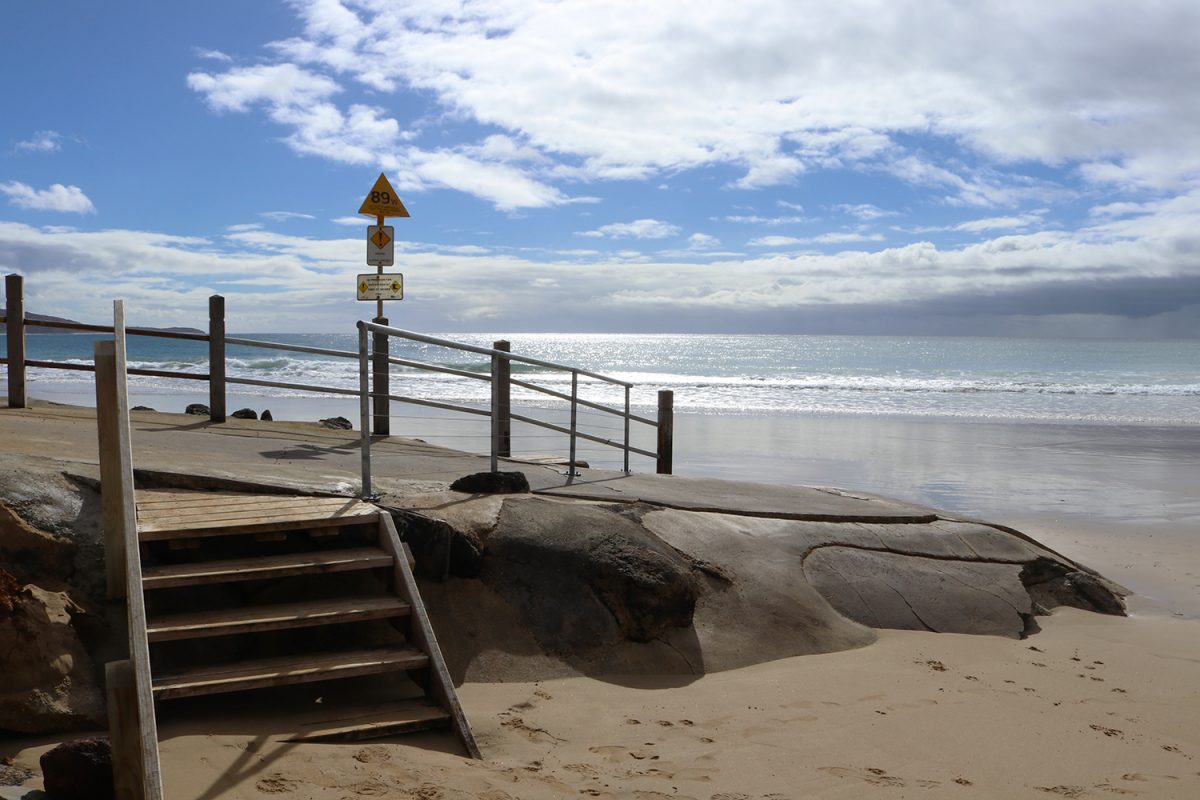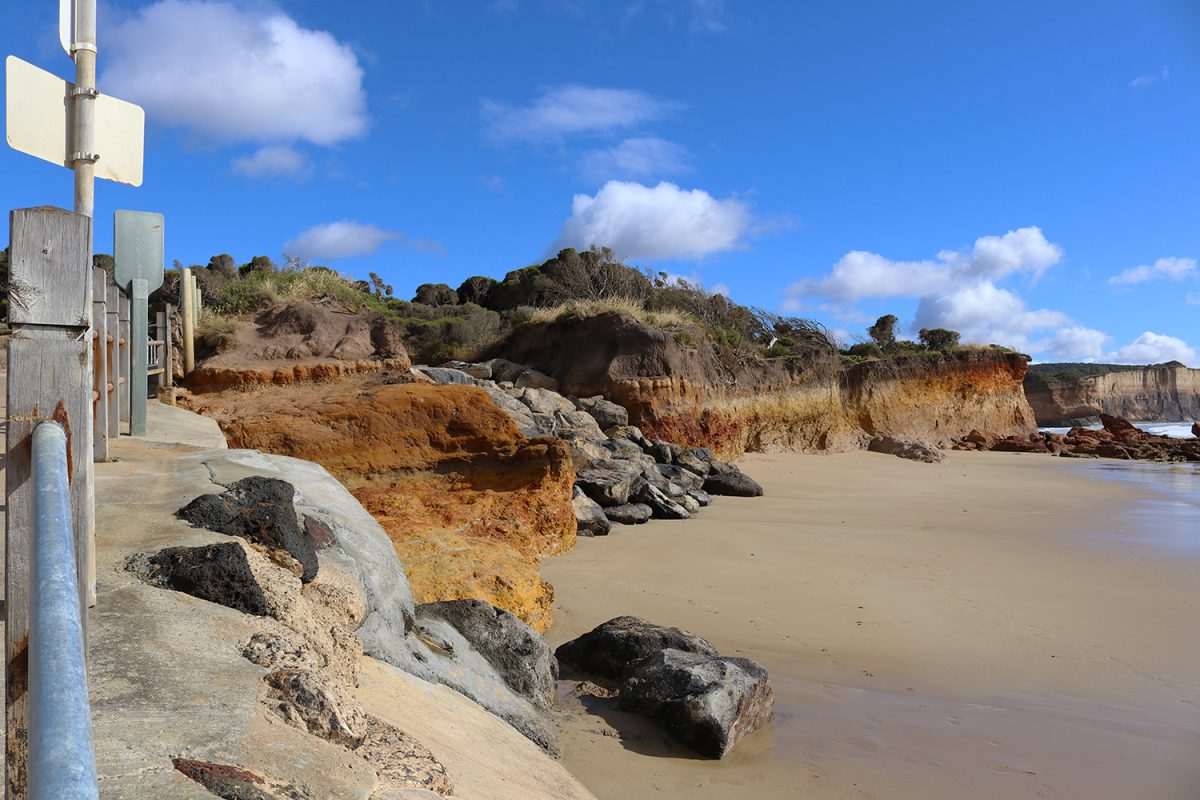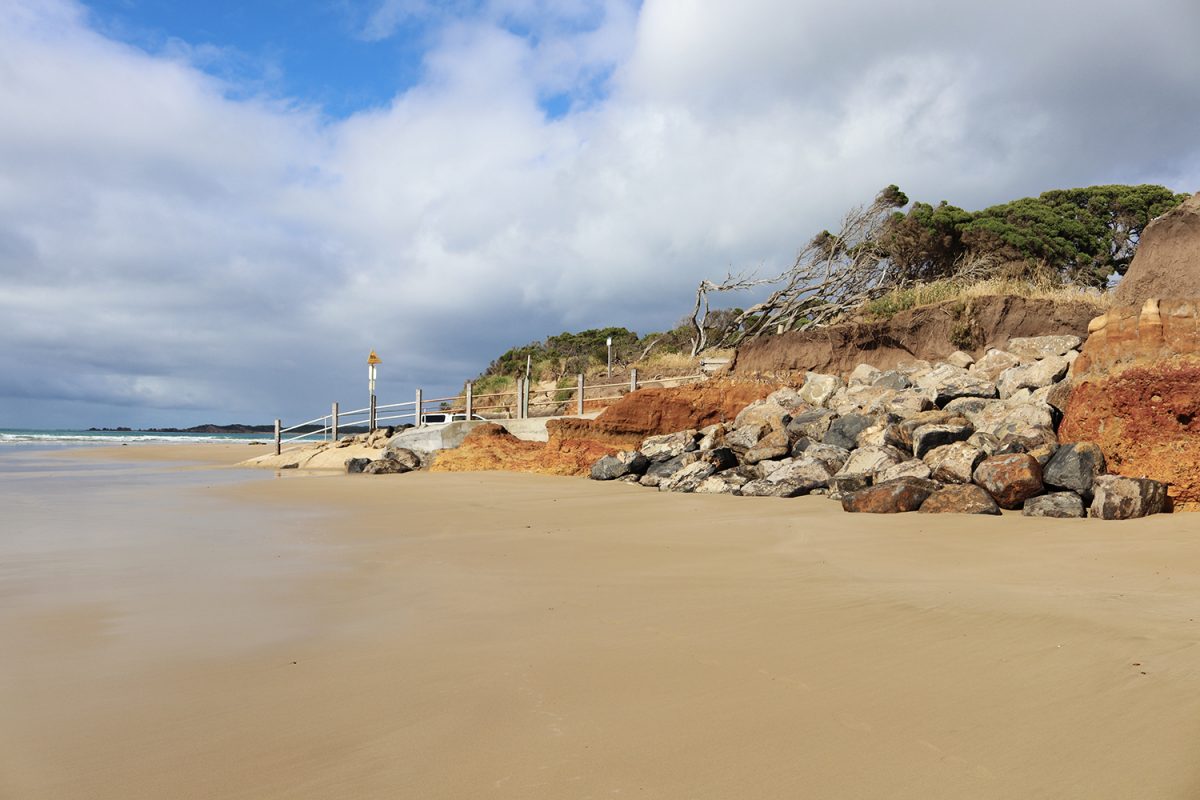 Anglesea Beach Access Works | 2016
Project completed | 2016
The Great Ocean Road Coast Committee undertook over $100,000 of risk mitigation works to repair the Anglesea beach access ramp and manage cliff erosion.
Works, funded by the Victorian Government's Coastal Environments Program through the Department of Environment, Land, Water and Planning (DELWP) and the Great Ocean Road Coast Committee, commenced Monday 12 December 2016 and was completed in time for Christmas.
This popular area required immediate works in the interests of visitor safety coming into peak period. An excavator and dump truck will transport rocks to the work site to construct the rock wall and back-fill it with sand.
The rock wall has been designed by a coastal engineer and in consideration of cliff geomorphology and sea and wave conditions. The beach access ramp will also be repaired to maintain safe pedestrian access to the beach. These works will reduce further erosion and make the area safe and accessible for the community.
Works follow detailed surveys from coastal engineers, following severe erosion to the cliff area over the past two years. Great Ocean Road Coast will discuss longer-term management options at this site in early 2017.
---
Projects