Love the coast? Help to protect it by contributing to the 2018 Coastal User Survey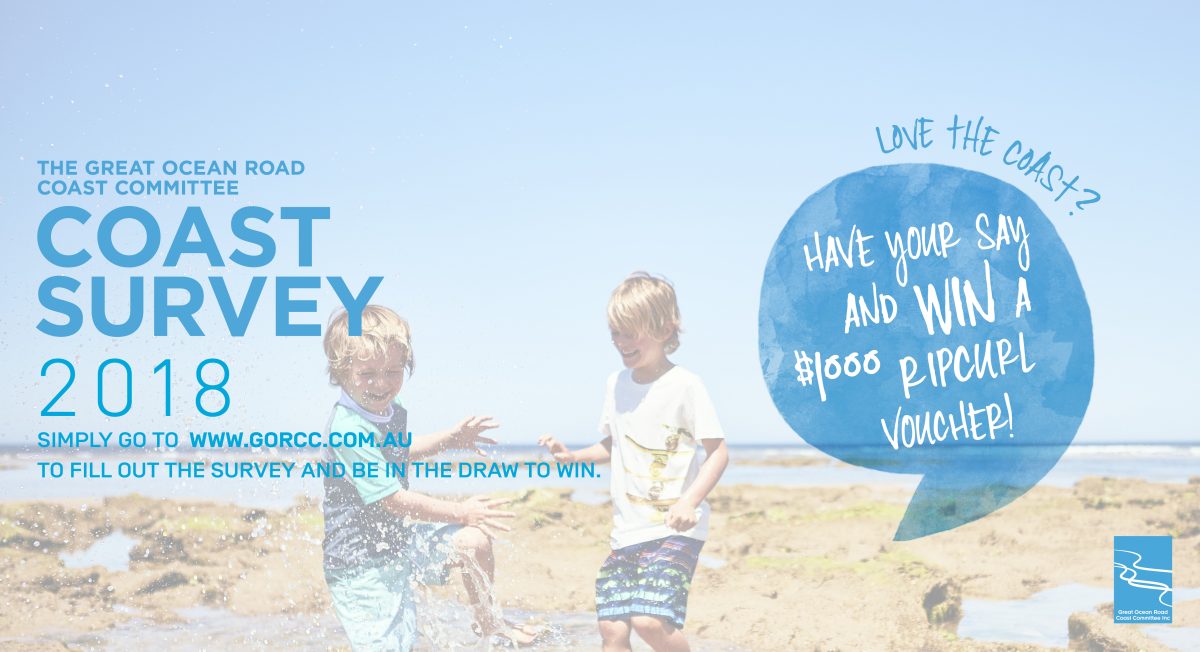 Coastal User Survey
Love the coast?  Help to protect it by contributing to the 2018 Coastal User Survey, which is now open with all participants going into the draw to win a $1,000 Rip Curl voucher.
The Great Ocean Road Coast Committee's Coastal User Survey provides insights into the views, desires and behaviour of people visiting the Great Ocean Road Coast Committee-managed coastline across Point Impossible, Torquay to Cumberland River, near Lorne.
Chief Executive Officer Richard Davies said the survey was a critical element of the Great Ocean Road Coast Committee's Coastal Management Planning process.
"Over the next few months we will be reviewing our plan for the next five years with the community.  The Coastal User Survey is a very useful tool in this process, which helps us to map attitudes and priorities."
The objectives of the survey are to:
measure community satisfaction levels.
identify any community concerns or key issues
measure changes in uses and attitudes over time.
The survey closes 5.00pm 1 April 2018.
The Great Ocean Road Coast Committee is a not-for-profit organisation that manages 37km of public land and coastline from Torquay to Lorne.  All dollars raised through our commercial operations are reinvested back into the coastal environment, caravan parks and the community.
Projects